Interstellar Peace
Mural Installation
________________________
Full room mural installation for Seismique, a space-themed interactive museum in Houston, TX. The mural wraps around Seismique's open classroom space, activating a room primarily occupied by youngsters with a positive message of peace and friendliness.
• 204' x 20' four wall mural installation         
• 5,500+ triangles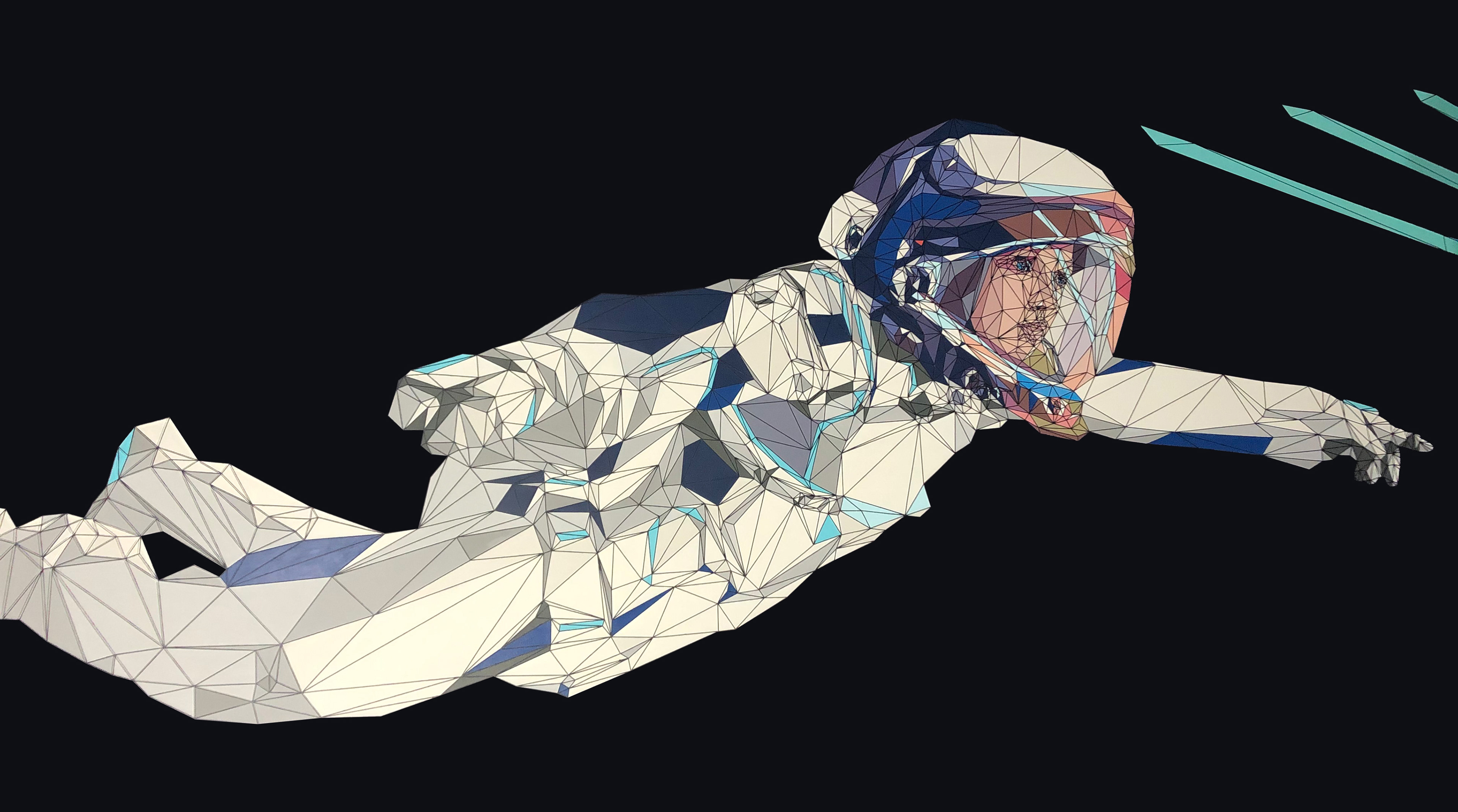 I was honored to be able to watch his process and the meticulous loving detail he puts into the art he creates. His work is truly a wonder to behold. Forget about the great composition, or the incredible well thought out color palette, OR the massive size of Interstellar Peace —standing in front of this piece and experiencing it in the space is nothing less than inspiring. 
[…] It has been a long time, longer than I can remember, when a piece of art in a museum, gallery, or public space enticed me to linger deep enough for it to capture me entirely, loosing myself in the work to enjoy it in timeless Zen.