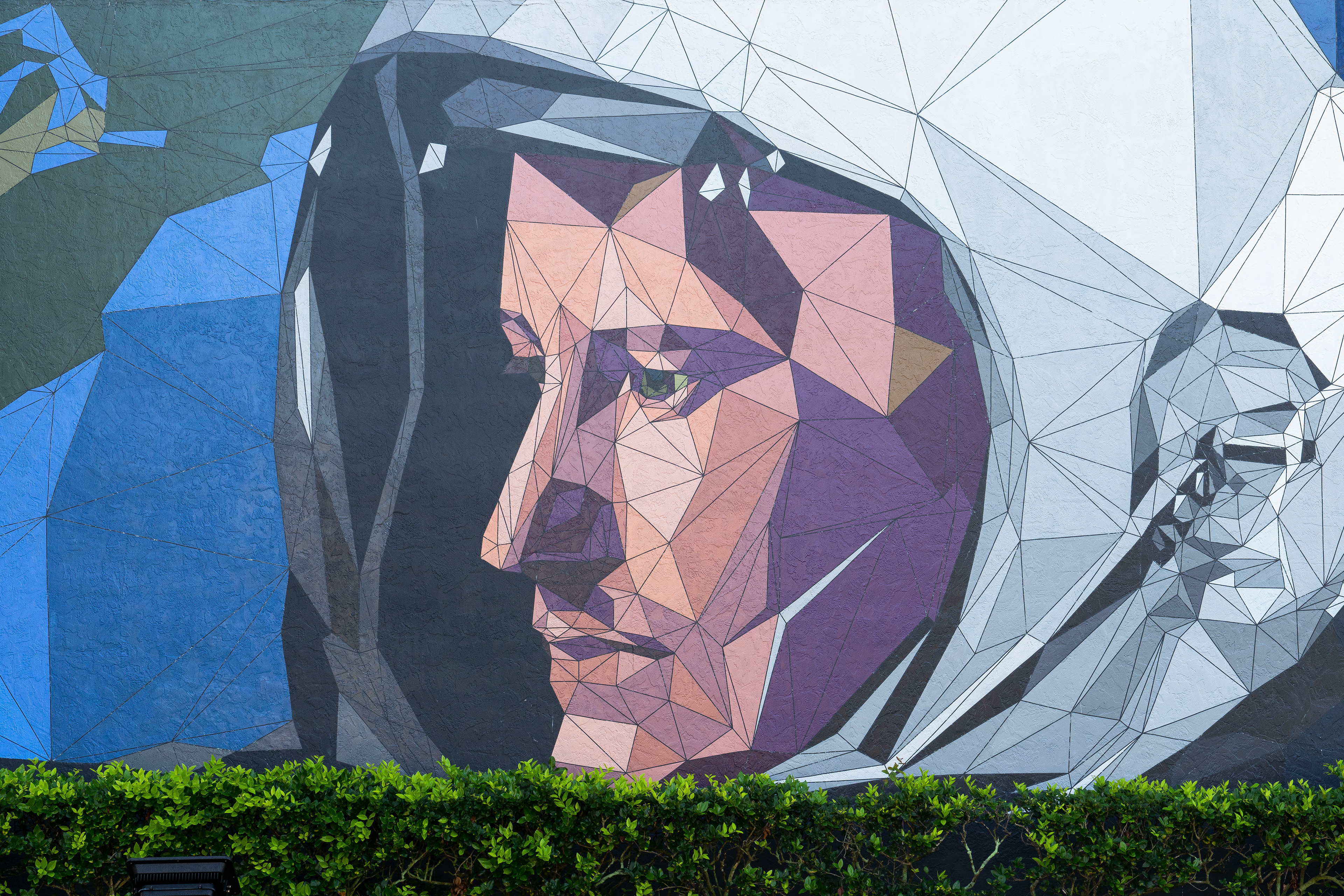 first mural commissioned by city · commemorates the 50th anniversary of the moon landing · community engagement through social media · elevation of culture · high-traffic landmark that is used for city events · city pride

​​​​​​​
"He is a fantastic artist and amazing human being. It was wonderful to get to know him and his family during this project. I will not only

recommend him to other communities looking for a muralist but I sincerely hope to work with him and Samantha in the future."
—Molly Thomas, Ci

ty Cultural Programs Manager and Staff Historian
"Thank you. It's a joy to have this mural in our city! I'll be bragging around the Spacecoast!!!"
—Angela Raymond, City Council Member